ARMINES, acteur de l'innovation par la recherche partenariale | Première structure française de recherche orientée vers les entreprises, adossée à 48 centres de recherche
H2020 project BRIDGES selected among Top 30 French coordination success stories
The EU project BRIDGES (Bringing together Research and Industry for the Development of Glider Environmental Services) coordinated by Prof. Laurent Mortier – Unité de Mécanique (UME) an ENSTA ParisTech – ARMINES common research centre – has been selected by ADEME, the French Environment and Energy Management Agency, among 30 projects to illustrate success stories of European projects coordinated by French entities in a dedicated brochure. A great sign of recognition for Prof. Mortier and this challenging and innovative consortium on deep-sea gliders!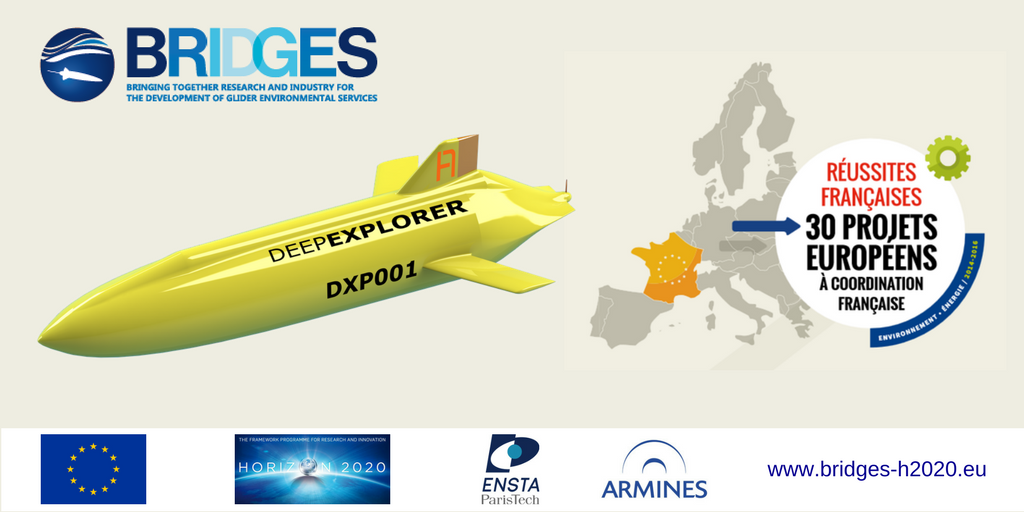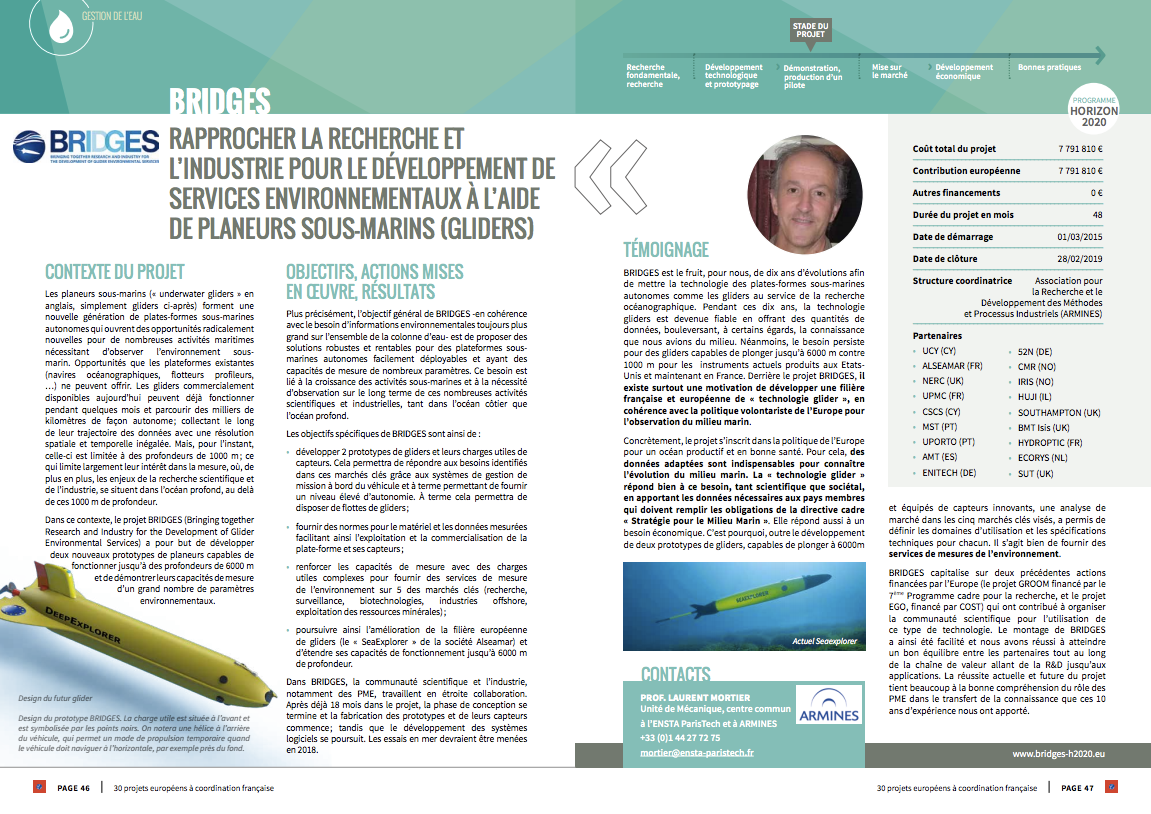 Keywords
Horizon 2020, Europe, ARMINES, ENSTA ParisTech, blue growth, underwater technology, oceanography, robotics and automatic control, marine technology sensors and instrumentation, deep-sea technology, underwater glider, oil and gas industry, marine strategy framework directive, living resources, deep sea mining, ocean management, ocean monitoring.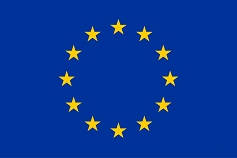 This project has received funding from the European Union's Horizon 2020 research and innovation programme under grant agreement No 635359.
Contact
Prof. Laurent Mortier
Unité de Mécanique (UME)
ENSTA ParisTech - ARMINES
Tel: 00 33 1 45 52 59 48 / 00 33 1 44 27 72 75
Email: mortier@ensta-paristech.fr
Michael Field
Unité de Mécanique (UME)
ENSTA ParisTech - ARMINES
Tel: 00 33 1 44 27 75 32 / 00 33 1 44 27 38 05
Email: Michael.Field@locean-ipsl.upmc.fr
BRIDGES in video